From the Archive
Issue 08
The Proof of a Poet
1986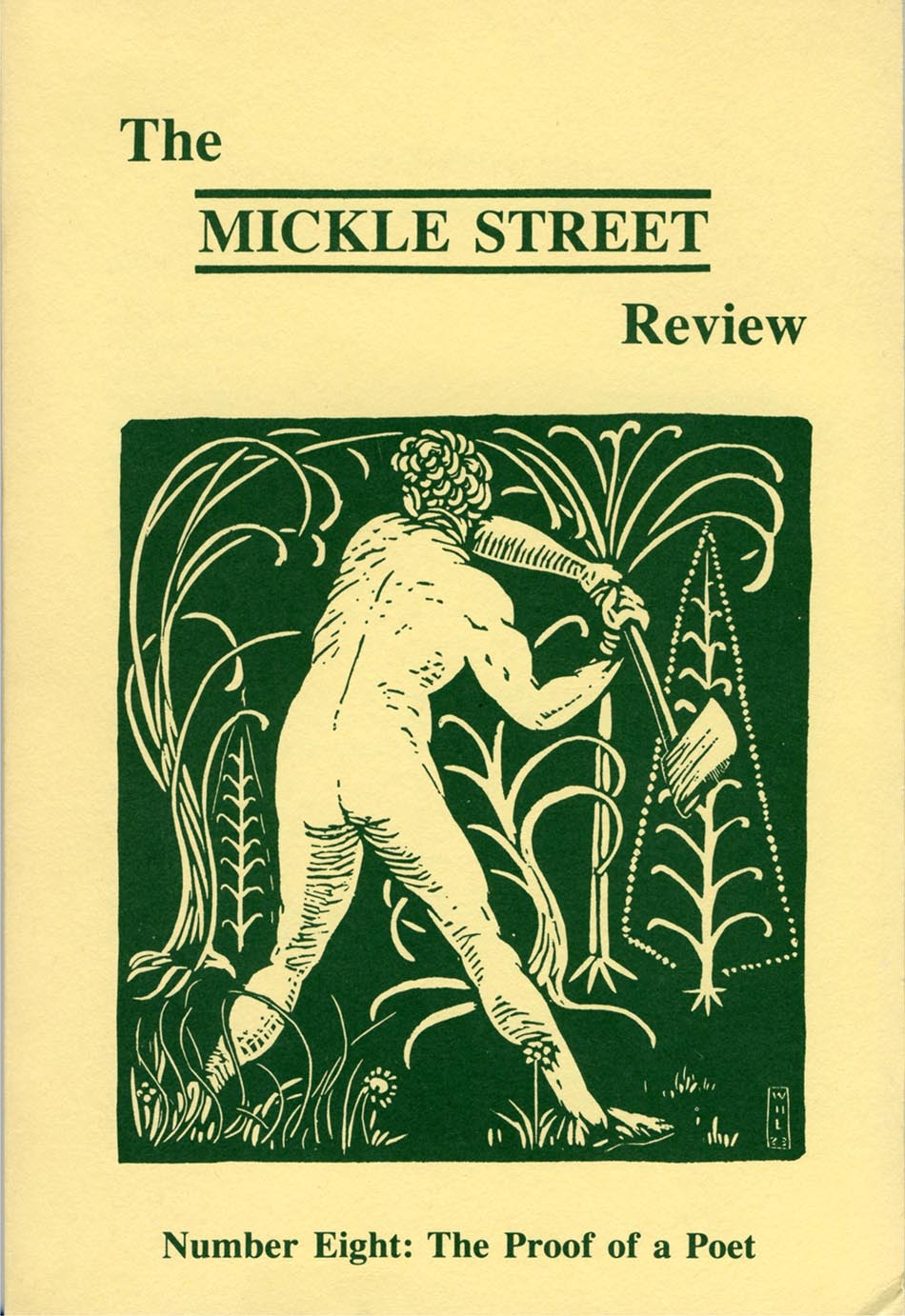 Introduction by Geoffrey Sill
Issue Credits

---

Mickle Street Review is sponsored and published by the Department of English at the Camden campus of Rutgers, The State University of New Jersey.

Click here for a PDF of the scholars, poets, and artists who contributed to this issue.

---

Initial archiving of issue completed on
August 09, 2006 by Evan Roskos

VISIT THE
Original File Archive

EDITOR
Geoffrey M. Sill

CONTRIBUTING EDITORS
Donald Kummings
Jean Pearson
Lisa Zeidner

EDITORIAL ASSISTANCE
LaVarne Crew

ART EDITOR
John Giannotti

DISTRIBUTION
Ellen Shiplee

WALT WHITMAN FELLOW, 1985-86
Carl Nittinger

INTERPRETER OF WALT WHITMAN HOUSE
Eleanor Ray
Reprint Permissions
"The Promise Is" by Kip Zegers first appeared in Ironwood 21 and is used by permission of Michael Cuddihy.
Cover: Woodcut by Wharton Esherick illustrating Whitman's "Song of the Broad-Axe," (1924), currently part of an exhibit at the Walt Whitman House and Library.


Part of the Camden Online Poetry Project.
Copyright |  Rutgers University – Camden.
Supported in part by a grant from the
Gilder Lehrman Institute of American History.